I'm writing this blog as an exercise in creating website copy that is search-engine-friendly for place names. I want to show how you can blend the key phrases your customers are Googling into natural content.
For example, you may wish your website to be found by people searching for 'wedding venues in Hampshire' or 'corporate travel Surrey' or 'Sussex kennels.' In my case, it's 'Hampshire copywriters' (as well as 'copywriting Surrey' and 'copywriter Sussex', in fact.)
So this blog serves a dual purpose: it's intended to help improve my Google ranking for 'Hampshire copywriters' but also to show you how you can adapt my ideas to your own business.
And the key thing is natural content. Your website copy needs to please the search engines, but just as importantly, it needs to please your target audience once they've found you on Google and clicked onto your site. If they're confronted with sentence after mangled sentence that makes little sense to humans, they'll be trying your competitors' websites in seconds.
Here's a good example: the Tithe Barn wedding barn.
Getting started
So let's get started: "For powerful, creative Hampshire copywriters you've come to the right place. Editing Edge is a smart, upbeat copywriting and editing service."
If you were to use a similar introduction, you would choose a few adjectives to appeal to your customers. Instead of "powerful and creative" they might value the fact that you are "quick and efficient," "forward thinking and proactive" or thoughtful and caring."
"We are in the top 1% most-endorsed copywriters in the UK, according to LinkedIn."
What could you say here that gives you credibility?
"We write sparkling, effective content for all the marketing needs of Hampshire businesses – your website, brochures, sales letters, award entries, technical reports and more."
What do you offer other Surrey/Devon/Hertfordshire businesses – or Kent brides/gardeners/mums/accountants?
"What makes us special? We're the only copywriters with 20 years' Fleet Street experience whose first step is to think like your customer – then give them great reasons to choose you. And yes, we're affordable too, because we know how often cost is an issue."
What copywriting can do for you
I've put a heading in here to break up the text and help with SEO. You'll be telling your customers what archery/IT support/ice cream can do for them.
"Our copywriting service will grab the attention of your customers in Hampshire and beyond."
Will your customers be thinking that your frequent references to Hampshire seem a little contrived? Not if your content is informative, engaging and useful. Above all, if you're clearly setting out how you will solve their problem, i.e. giving them good, strong reasons to hire you.
I'll now do just that: "We can solve your problem: maybe you have to produce some website content, a brochure, ad or sales letter but you're suffering from 'blank screen' syndrome and can't think how to start. Maybe you've got so much to say you've already bashed out ten pages – but it's an overloaded jumble of thoughts that will just bore or confuse your target audience.
"So call our Hampshire copywriters on 01730 823366. We can transform your prospects thanks to our clear thinking and our way with words."
Think what typical problems drive your customers to need you, and tell them you have the answer.
"Together we can get Hampshire companies, from sole-trader start-ups to established businesses, showing what they do best."
Or, in your case: Customers love how we help Surrey brides find their dream venue/Sussex businesses cut their corporate travel bill …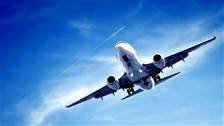 Speaking of which, here's another of my clients, travel management company Norad.
Why we're different
"Why come to us, rather than anybody else offering copywriting in Hampshire? Because we're different, with invaluable Fleet Street, international publishing and House of Commons experience."
I bet you're on a roll now, so you can easily fill in what makes you stand out from your competitors.
"So whether you're based in the county or seeking to target customers in the Hampshire area, call us today on 01730 823366."
Finish with a flourish by including some testimonials. Again, these serve a dual purpose. Firstly, the addresses all add to your SEO goal. Secondly, because testimonials instil trust and reassure new customers.
Testimonials for Hampshire copywriters
"Don't just take our word for it. Listen to some of our clients:"
>Fabulous, and thanks for getting the brochure copy back to us so quickly.
Bodyworks Osteopathy, Buriton, Hampshire
>We're glad we went to someone as professional as Lesley Hussell.
Leaping Cow Graphic Design, Petersfield, Hampshire