Russets Wedding Venue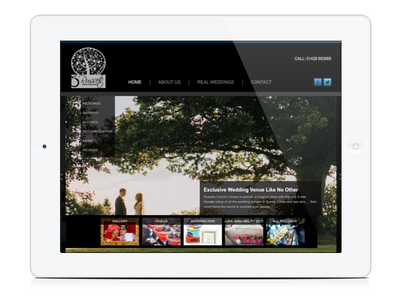 Russets Country House is an exclusive wedding venue like no other.  To quote their (newly crafted) website copy:
Russets Country House is special, a magical place with the only 5-star Google rating of all the wedding venues in Surrey. Come and see why … then sssh! Keep the secret to surprise your guests.
The Problem
Russets Country House operates in an extremely competitive sector.  They needed to update the copy on their website to include some  keywords for SEO purposes, so the challenge was being inventive to sprinkle enough key phrases without the content sounding clunky.
The Answer
We visited the venue and went for a walk-round with the owners, asking them about what makes them different and what brides and grooms love about them.  We then liaised with their SEO team to produce copy to include their key phrases.
Based on our research we created some evocative language to sum up a special place whilst including all the essentials; getting across the family aspect and personal care that means that clients are never "just another booking."
The Result
They liked the copy so much it was uploaded live onto the site within an hour of us sending it!  This is a great lesson for others – don't delay if you have doubts about the content on your website.
Act swiftly to commission great content then get it live so you start to benefit ASAP!
If your website copy needs an SEO refresh without sounding clunky, get in touch so we can weave our magic.

Portfolio themes: website SEO copy, website copywriter, copywriting Surrey