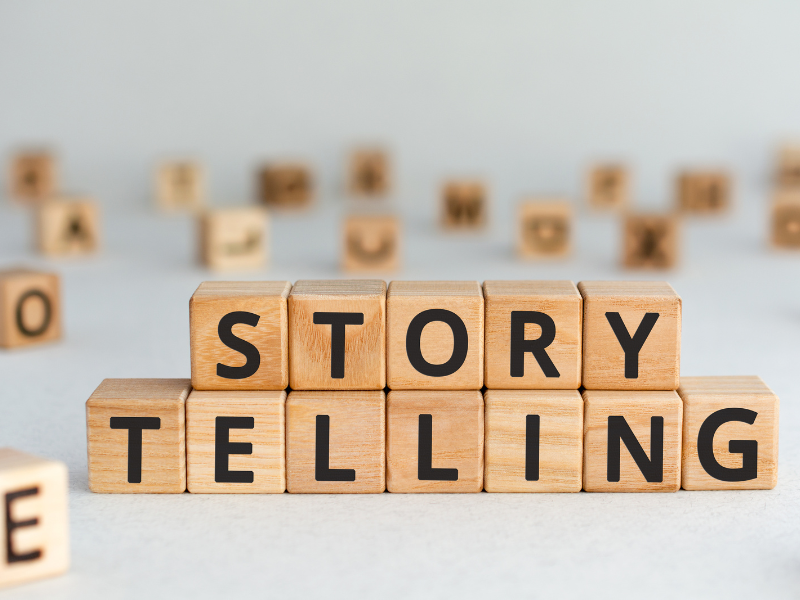 Storytelling has been used for centuries as a powerful means of educating, spreading news, and sharing messages. Most importantly, to inspire people!
For your business, storytelling can be an impactful tool to reach and effectively engage with your target audience.
Storytelling and copywriting go hand-in-hand and at Editing Edge, we're well versed in telling great tales. So, let's take a look at how stories can help you out.
Honesty is the best policy
In any part of an organisation, honesty and transparency are the best way to win the trust of your audience. An honest tale will facilitate a relationship between reader and storyteller, increasing the chance that customers will invest in your product or service or staff engage with your business goals.
This has been achieved by Patagonia's founder and owner, Yvon Chouinard, whose personal story and commitment to the planet makes the brand relatable and good-to-buy, and also inspires other founders and business owners.
Bring it down to earth
A connection through feelings and emotions is a sure sign of a memorable story. Telling a story taps into familiar emotions, and personal situations that resonate with the reader's own life. It also helps consumers identify with the people behind the brand.
So, how about telling the story of the journey it has taken your brand to come to fruition? Include the ups and the down, the challenges and the moments of elation. Make it real and memorable!
Connecting through the senses
It may seem like a peculiar idea, but weaving references to the senses into your copy and story is an ideal way to engage and inspire. In other words, in your storytelling try using mentions of touch or scent that can help people imagine and feel part of the story.
This worked especially well for the Dylan's Ice Cream website written by Editing Edge, where we evoked a cascade of sensations to promote the product and create a mouth-watering experience for the reader!
Condense complex messaging
There's nothing worse than finding a brilliant new brand but not being able to understand what they do because their messaging doesn't make sense! Stories offer a way around that – they are an opportunity to simplify complex narratives in a tangible and coherent format. As a result, you won't lose clients to confusion.
Saving the world is a hot topic but also highly complicated. Using elements of storytelling to break down and compact the systemic complexities is important for impact. Take the inaugural Khoja Business Leaders' Summit in Davos, Switzerland, for example. Editing Edge was able to use storytelling to convey powerful, emotive, and inspiring messages befitting the occasion.
Keep it brief
Don't worry, you don't need to start creating a novel! Effective storytelling can be kept short and sweet and naturally woven into your written materials without seeming overwhelming.
At the end of the day, we all love a good story. So, don't miss this great opportunity to heighten your audience engagement through the art of storytelling.