Khoja Business Leaders' Summit, Davos, Switzerland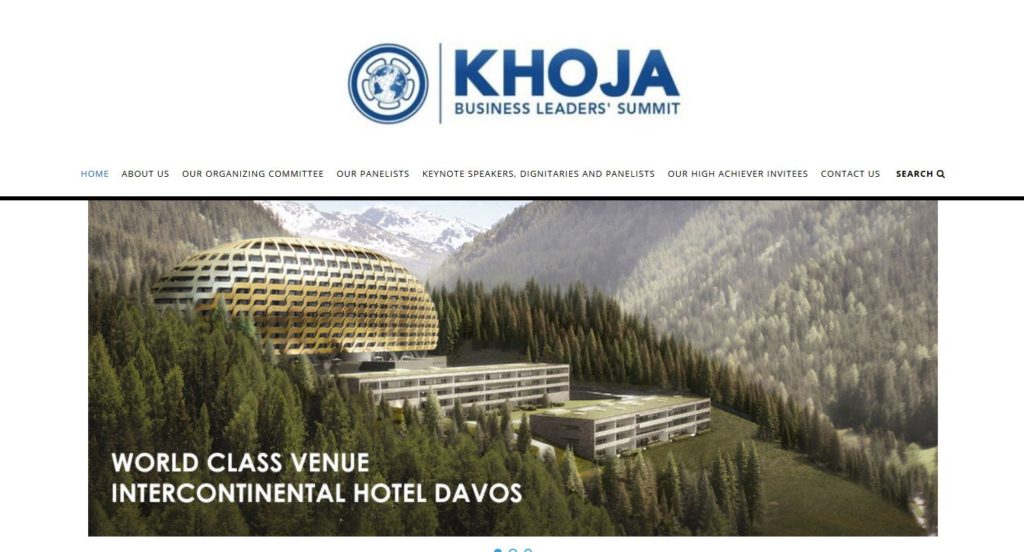 The inaugural Khoja Business Leaders' Summit was born out of the idea of connecting the global entrepreneurs, philanthropists and highest achievers worldwide from the Khoja community of Shia Muslims.
Editing Edge were asked to write website profiles for VIP panellists and guests in preparation for this highly prestigious summit in Davos, as well as put together a 72-page summit magazine and create a video script.
This was a very high-profile project as the net worth of the attendees is estimated at $15 billion.
The Problem
We had to turn rough notes and internet snippets into compelling profiles bringing out the global business expertise and humanitarian track record of VIPs including the founder of one of Africa's few £1bn businesses, more multi-millionaire entrepreneurs, former Prime Ministers, a Bollywood star, acclaimed surgeons and TV presenters.
The challenges were to bring consistency, analyse and refine a mass of material, and introduce an upbeat tone of voice in line with the high aspirations of the summit.
The Answer
We had to carry out detailed research, writing and editing. It was a high cadence, completing 30 profiles in a week then putting together a funky video script and an inspiring magazine.
The Result
The client was extremely pleased with our work, as you can see from this testimonial:
 Awesome! I have really enjoyed working with you.
Shan Hassam, Secretary General, The World Federation of Khoja Communities.
We also attended the summit to head up the communications over the weekend – read more here.
High-stakes VIP profiles for Davos
If you want to stand out from the crowd, contact the team at Editing Edge now.
Portfolio themes: website copy, profile writing