Blanchflower Lloyd Baxter Website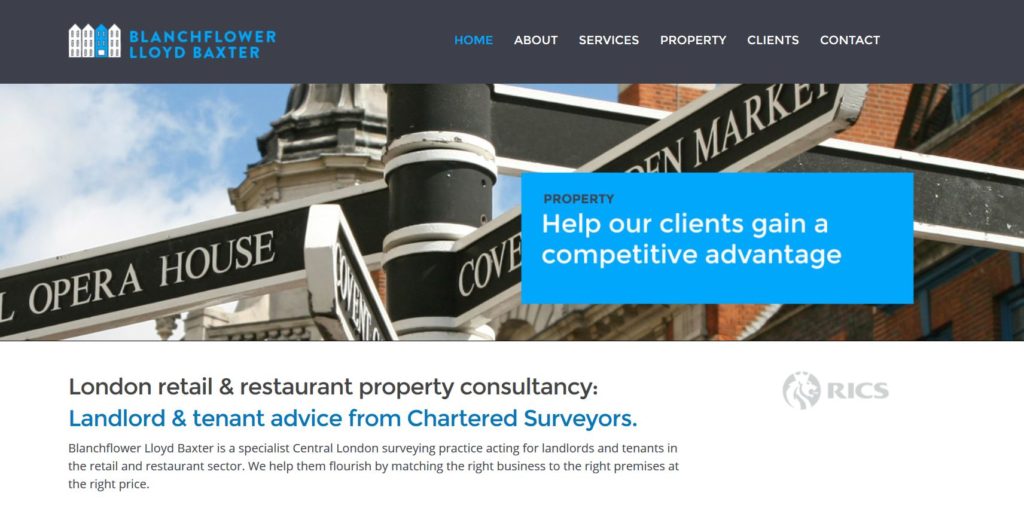 Blanchflower Lloyd Baxter (BLB) are chartered surveyors with a fabulous array of prestige London clients, and working in some of the most desirable locations in the capital.
Editing Edge were asked to provide copy for their new website.
The Problem
BLB's previous website presented them as experienced surveyors, but with no compelling reasons why clients should choose them over a rival practice.
The Answer
We turned their inward-looking copy into something client focused by shifting it 180 degrees to concentrate on the benefits clients reap from working with BLB.
Our new copy highlights, for example, the competitive advantage they bring clients by finding them the right London location for their business, or the right tenants to fill prestige space.
Rather than just saying that they work with landlords and tenants, it spells out: "We help them flourish by matching the right business to the right premises at the right price."
This was a classic example of a company writing their own website copy then doing a double take and thinking, "What if we asked a copywriter to look at it …?"
The result for BLB was much brighter, persuasive copy with more human examples of the way they help their clients.
Working with Editing Edge also pushed the project along, giving them the impetus to gather background material from diverse sources and then actually get the site live.
"The website went live last night – thank you so much for pushing the process along. It was just what was needed."
Turn your inward-looking copy into something client focused
Contact us at Editing Edge today.
Portfolio themes: website copy, website copywriting, London copywriting,